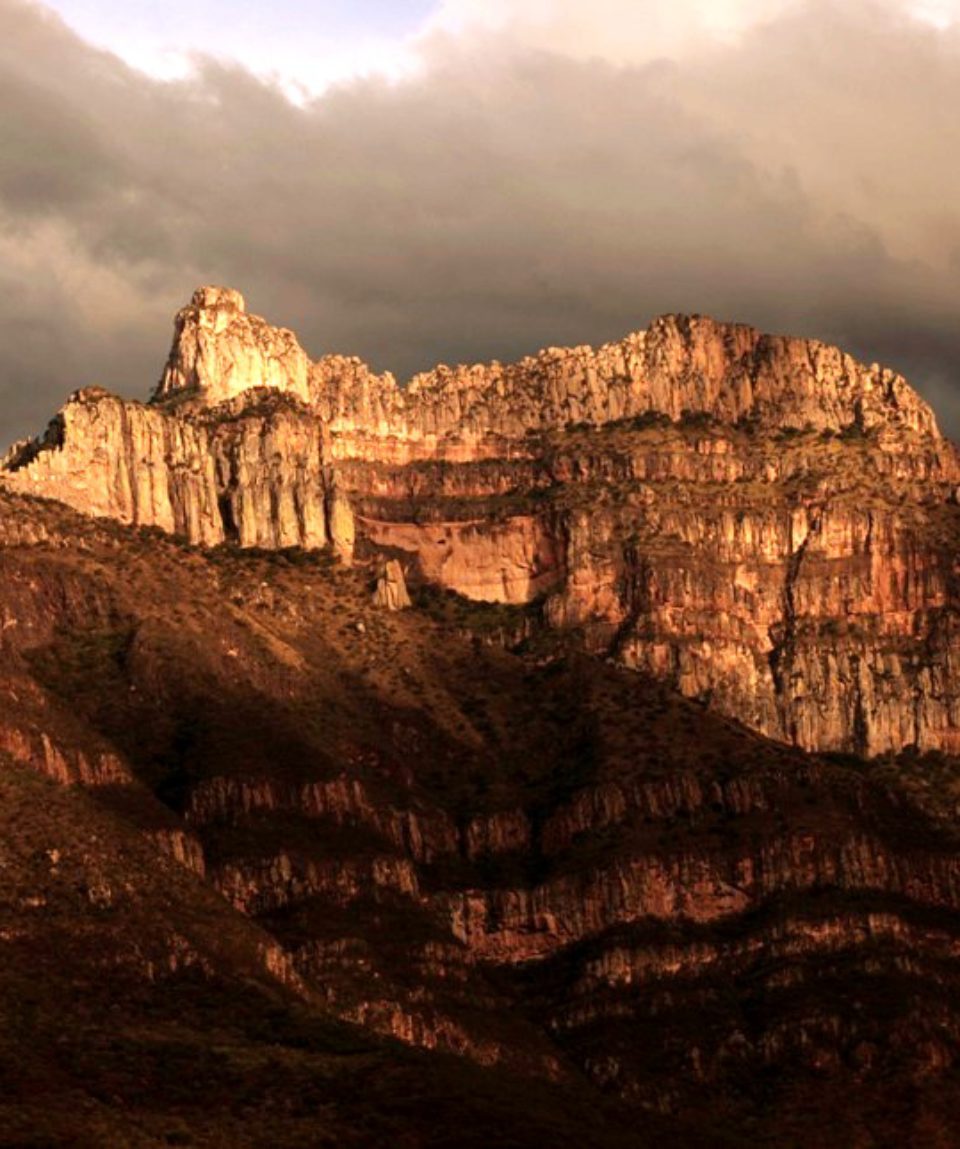 Copper Canyon Private Tour
Flat Rate for 1-4 people: $250USD
Per person rate starting 5th person: $66.50USD
The Copper Canyon is an impressive group of many canyons located in the Sierra Madre in Chihuahua, Mexico, but it is also the name of an individual canyon too. Spend a full-day exploring this marvelous natural landscape by private vehicle, led by a historian guide on a private tour. This tour is a combination tour of the Around Creel Tour/Combo Tour so you'll see everything listed on those two tours PLUS you'll drive further into the canyons, driving through the middle of Humira, Basihuare. and to the very bottom of the Copper Canyon itself.
Note: This tour requires one to be capable of walking 500 meters from the parking area to the waterfall and back again over uneven trails and going up and down several sets of stairs along the trail. 

Vacation Style Holiday Type

Culture, Family, Guided Tours, Hiking, History
All about the Copper Canyon Private Tour.
Start location: Creel, Chihuahua
End location: Creel, Chihuahua
HIGHLIGHTS
Explore the impressive terrain of the Copper Canyon led by an expert guide in a private vehicle
Drive through the middle of the Basihuare, Humira and Copper Canyons
Meet the Rarámuri Indians and purchase their beautiful handmade crafts for souvenirs
Enjoy a walk on a wooded path to Cusarare Waterfall
Explore San Ignacio Mission and Cusarare Mission (if open) in two different Indian Ejido's
Experience the bizarre rock formations in the Valley of the Mushrooms, Frogs, and Monks
Enjoy a healthy picnic at a beautiful lookout point, complete with table and chairs as an optional add in on this tour
Drive through the middle of Humira, Basihuare and the Copper Canyon on this private tour that goes to the very bottom of the Copper Canyon just above Urique River. Learn about the culture and traditions of the Rarámuri people, walk along a trail to the Cusarare Waterfall and enjoy the rock formations in the Valley's area.
ADDITIONAL INFORMATION:
Wear comfortable walking shoes
We recommend you bring a bottle of water
Bring small change or small bills so you can purchase hand-made crafts and souvenirs from the Raramuri people.
Please bring sunblock and a hat as you will be above 7,000 feet and one burns easily this high up
The tour package inclusions and exclusions at a glance
What is included in this tour?
Items that are included in the cost of tour price.
Clean, well maintained and private vehicle
Professional, historian, private guide
Ice chest filled with beverages
Snack basket
16% Mexican tax
Whats not included in this tour.
Items that are not included in the cost of tour price.
Meals  – Our Box Lunches are available as Add-Ons. Please include any of these lunches as an Add-On choice at time of booking if you'd like to include them.
Any personal items
Travel Insurance
Tips
Raramuri toll booth fees that are paid directly to the Indians. Please include this Add-On choice at time of booking if you'd like to include this.
9:00am

Pickup from hotel

Please be ready and waiting in the reception area of your hotel for your guide. He will be there to meet you a few minutes before your scheduled pickup time.

9:15 - 10:30am

Drive Through 3 Canyons

We'll start the day by driving through Basihuare, and Humira canyons, and then onto the very bottom of the Copper Canyon, pausing at overlooks and for photographs as we go along. We'll be descending from over 7,500 feet, passing through pine forest into deciduous forest and finally coming to rest for a nice view of Urique River at the bottom of the Copper Canyon. It will get warmer as we descend so do wear layers for best comfort.

10:30am - 12:30pm

Cusarare Waterfall & Village

Returning via the same road, we enjoy a different view of the canyons.  Then, leaving canyon country behind, we'll enter back into the upper sierra of pine forest and stop off for a visit to Cusarare Waterfall. You'll walk down an uneven trail, with man-made steps to get to the waterfall where lovely views await you of this 100 foot drop falls. Rainy season (July through Sept.) shows the best of the falls, but there is a trickle of water year around and the forest is lovely to walk through anytime of the year. You'll

12:30pm - 1:00pm

Lake Arareko

Returning towards Creel, you'll stop off at the front of Lake Arareko to admire it from this side and take a few photos. Then you'll be driven around to the backside of it to a secluded spot for lunch.

1:00pm - 2:30pm

Stop For Lunch

If you've included the Perfect Picnic, or one of the box lunches today as an Add-On during your tour, your guide will stop to set up your lunch for you at a nice overlook, or perhaps near a river or stream. Enjoy an immersive experience as you dine in the outdoors in Amigo Style.

2:30pm - 4:45pm

Creel Valley's Area

Enjoy a visit to the San Ignacio Valley, as you drive through the forest and onto the plains to make a stop at the Valley of the Monks where you can do a bit of hiking. Afterwards, you'll be driven across the rolling countryside to see the Valley's of the Mushrooms, and Frogs and of course San Ignacio Mission.

5:00pm

Drop Off At Your Hotel

You'll be dropped back at your hotel after a full day of canyon touring. Be sure to ask your guide about restaurant recommendations, and enjoy the rest of your visit.
We will be passing through several different climate zones today on the tour, so it is ideal to wear layers so you will be most comfortable in all the different zones. If you are visiting during the rainy season; July through September, please be sure to bring rain gear.
This tour is mainly about seeing as many canyons in one day as possible so there will not be a lot of time for hiking. Your guide will try to give you some time to do a bit of hiking in the Cusarare Waterfall area, if time permits. If you are looking for a full day tour that includes ample hiking, we recommend you choose the Basaseachi Falls tour instead.
No, because you will be in the remote canyon regions, you will not find anywhere to purchase food. Be sure to include one of our picnic Add-Ons for your own convenience, or bring along something to eat on your own if you prefer it.
However, please note that our picnic Add-Ons have all been specifically designed to fill you up and add a special touch to your tour that will make it more memorable.