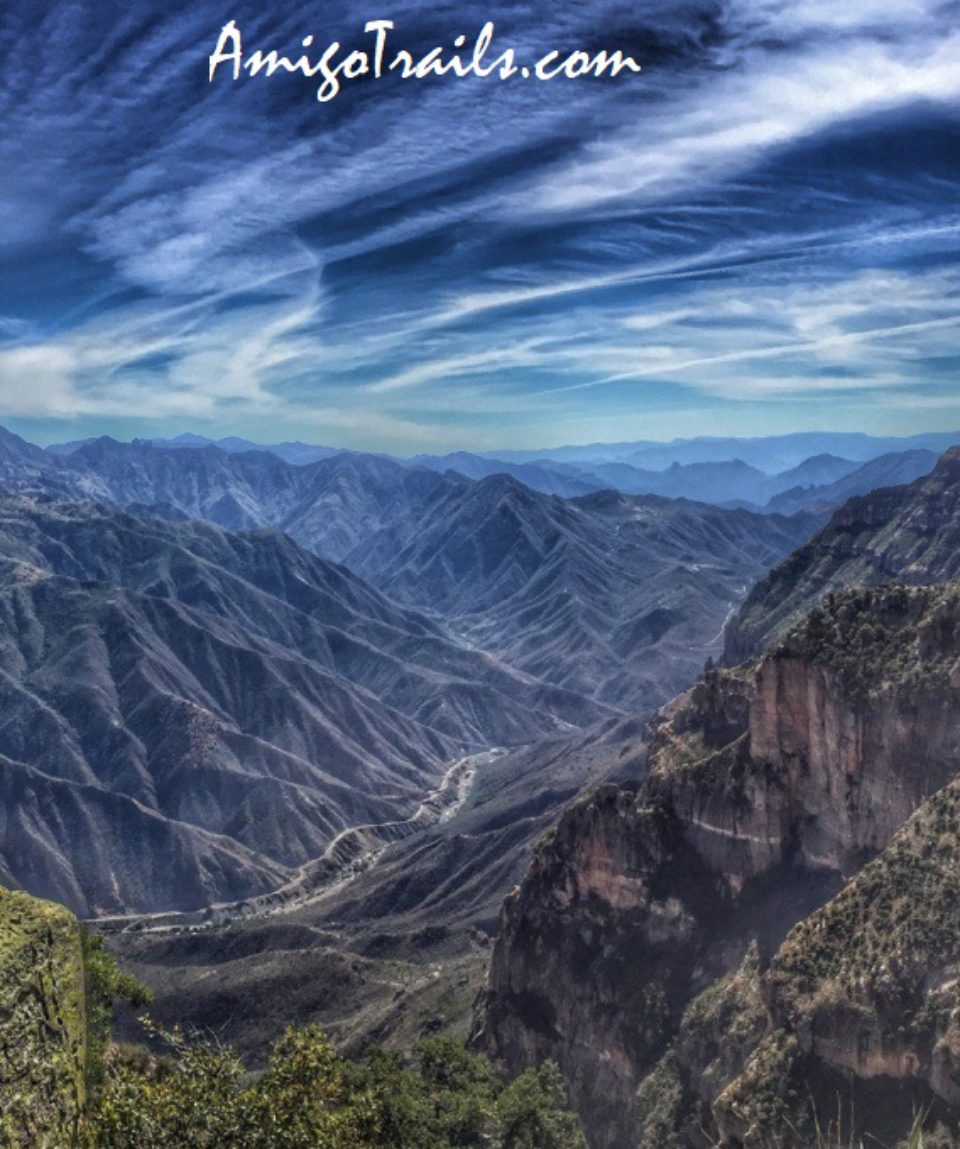 Batopilas 4 Day Private Adventure
Flat Rate for 1-4 people: $1,328USD
Per person rate starting 5th person: $332USD
Travel for 4 days through unknown Mexico covering over 450 kilometers on the back roads and watch the amazing scenery unfold before you as you 'step back in time' when visiting this old silver mining village at the bottom of Batopilas Canyon on this fully guided and completely private 4-day tour. You'll enjoy passing through 3 different climate zones, beginning in the upper sierra at over 7,000 feet, to end at the bottom of Batopilas Canyon at just above sea level. You'll visit the Cusarare area en route, and once in Batopilas, you'll also visit the Lost Cathedral of Satevo, and take a walk along the old aqueduct to see the tropical birds that nest there, or hike up to an old silver mine high above the village of Batopilas (enter at your own risk).
Your 2nd full day in the Batopilas area (Day 3) will be spent doing a local 4×4 vehicle experience and then a 1.5 hour hike to an amazing mesa with overlooks of two different canyons, with views that seem like you are on top of the world, where you'll enjoy a box lunch while you take it all in. OR, if you are not a hiker, no problem…you'll instead be driven by a local 4×4 vehicle to one of the highest overlook points in the region to enjoy a civilized picnic with table and chairs with your view. On Day 4, you'll return the upper sierra; making stops in the San Ignacio Valley to see the rock formations, Lake Arareko and San Ignacio Mission.
This 4-day tour is the Best Possible Value for our multi-day private tours, and the best way to see it all in the shortest amount of time. The 3rd extra day allows you to enjoy some of the most amazing views in the Copper Canyon that few others will have seen. It encompasses all sights seen on 5 different tours all at once, including: the Around Creel Tour, The Cusarare Tour, The Combo Tour, The Copper Canyon Tour and The 4 Canyons and More Tour with another full day of canyon viewing that is not included on the regular Batopilas 3 Day Tour.
This 4-day private tour includes the Tour Only and you must provide for your own hotel, meals (lunch is included on Day 3) and entrance fees through the Raramuri Toll Booths that we'll pass through en route during the trip. You can include your hotel, Indian entrance fees and picnic lunch on the way down to Batopilas as optional Add-Ons during the booking process.
Our Booking Button is being upgraded at this time and is not available. Please write to us directly at info@amigos3.com and we'll set up a basket for you manually. Thank you and we apologize for the inconvenience. 
Vacation Style Holiday Type

Culture, Family, Guided Tours, Hiking, History