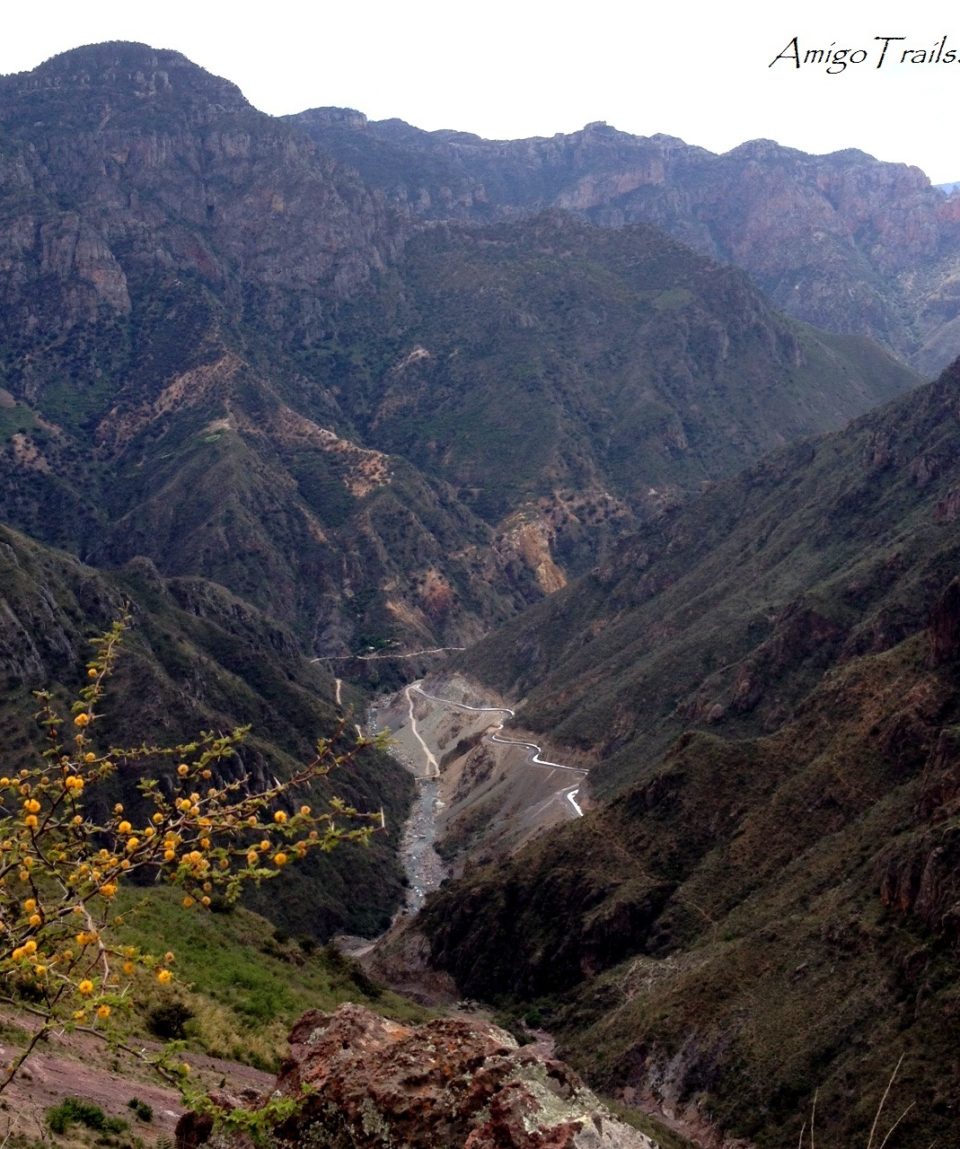 Batopilas 3 Day Private Tour
Flat Rate for 1-4 people: $928USD
Per person rate starting 5th person: $232USD
This 3 Day Batopilas Tour leaves out the 4×4 back canyon road and deep canyon hiking day that is included on the 4 Day Batopilas Adventure.
You'll experience real adventure as you travel the roads from Creel in the high sierra through 4 different canyons and to the bottom of Batopilas Canyon to the Magic Town of Batopilas itself. Starting out from Creel, you'll wind your way along the highway to the Cusarare Ejido about 22kms from Creel where you'll stop off for a look at the Cusarare Mission in Cusarare Village. The first church in Cusarare was built in 1741 by the Jesuit fathers. Originally it was much smaller than the church we see today. It was dedicated to the 'Five major saints'; Jesus, Mary, Joseph, Anne and Joaquim who are represented in an original painting to the left of the altar.
Next you'll be driven to visit the lovely Cusarare Waterfall that has a drop of about 30 meters with steps that go all the way to the bottom. Some walking is required to visit the waterfall so please be sure to let your driver know if you cannot or do not wish to walk and he can skip this stop for you.
Continue on through Basihuare & Humira Canyons and begin to catch glimpses of the amazing views to come as you pass into Copper Canyon, arriving at the bottom of it at Humira Bridge where you can get out and stroll across it and view Urique River just under the bridge.
After lunch the views get even better as you enter big canyon country and you begin your descent down the switchback roads to the Magic Town of Batopilas nestled by the river far below. These are the most amazing views and you'll need your camera handy to convince others that you've really traversed this dramatic canyon.
Arriving in Batopilas, you'll be dropped off at your hotel where you can shower and freshen up for a nice dinner of Tlapia fish at Carolina's Restaurant. Your guide will help you make reservations as well as help you with ordering. All meals in Batopilas are on your own, unless you've chosen to stay at the Riverside Lodge where a continental breakfast is included with the room rate.
NOTE:
This 3-day private tour includes the Tour Only and you must provide for your own hotel, meals and entrance fees through the Raramuri Toll Booths that we'll pass through en route during the trip. You can include your hotel, Indian entrance fees and picnic lunch on the way down to Batopilas as optional Add-Ons during the booking process if you like. 
Our Booking Button is being upgraded at this time and is not available. Please write to us directly at info@amigos3.com and we'll set up a basket for you manually. Thank you and we apologize for the inconvenience. 
Vacation Style Holiday Type

Culture, Family, Guided Tours, History