Mexico Focus on Adventure & Luxury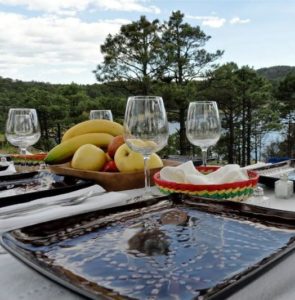 Like the economy around the world, Mexico's tourism is also recovering and beginning to grow rapidly. According to the Mexico Tourism Board, Mexico welcomed 23.1 million foreign visitors in 2012, exceeding the previous year of 22.7 million. Mexico has long been a top choice for many for its close proximity to the US, easy access, great prices, and amazing amenities and activities.
Mexico's tourists have always been very diverse, but most choose this country to visit because of the budget-friendly vacation options. Recently, however, the amount of luxe travelers visiting Mexico has begun to rise due to niche advertising that features the luxurious private rental properties, resorts, hotels, golf courses, and some of the best kayaking locations available.
It seems that luxe and budget travelers alike from around the globe are getting their confidence in traveling back to Mexico. The 3 Amigos & Amigo Trails manage to give you a bit of luxury on a day tour out in the middle of the canyons with one of their Perfect Picnics as shown in the photo above. Luxury is not hard to find if you know where to look.
Visit our other company website, Amigo Trails, for private and customized vacation packages through the Copper Canyon.